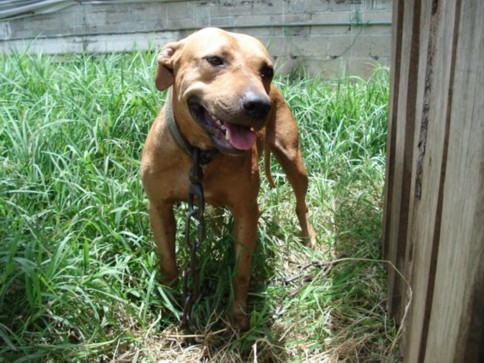 BREEDER: SOUTHERN KENNEL'S
OWNER: ACE KENNEL'S
SEX: FEMALE
COLOR: YELLOW
CHAINWEIGHT: 53
CONDITIONED WEIGHT: 47
BIRTHDATE: 2004-02-04
POSTED: 2004-03-16
LAST MODIFIED: 2007-02-06
PEDIGREE HAS BEEN SEEN: 6373 TIMES

39% Buck, 25% Mayday , 20% Yellow,10% Jeep/Red Boy,6% Jacko...(sorry if i miss some %). BEAT THE MOUTH OF THE RIVER SIDE IN 55M. SECOND COMING FROM BEHING TO SHOW SHE IS IT..!!! 1:40M.