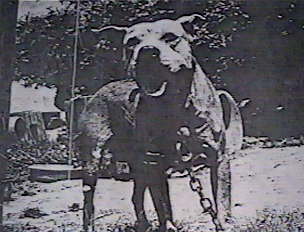 BREEDER: CARL MIMS
OWNER: CARL MIMS
SEX: FEMALE
POSTED: 2001-04-09
LAST MODIFIED: 2005-05-06
PEDIGREE HAS BEEN SEEN: 75108 TIMES

An unrecognized ROM. Is said to have produced 18 champions, most of them unrecognized by the Powers that Be. One hell of a feet by ANYONE'S standards and, if true, a real unjustice has been done.