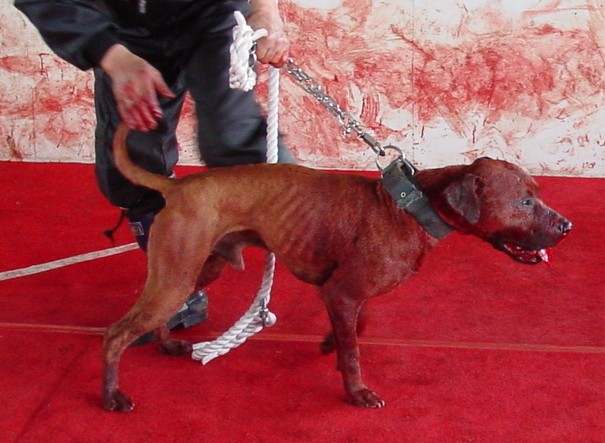 BREEDER: HAKURYU KENNELS
OWNER: MOTOYUKI ADACHI
REGISTRATION #: APCJ#5225
SEX: MALE
COLOR: RED
CHAINWEIGHT: 57LBS
CONDITIONED WEIGHT: 50LBS
BIRTHDATE: 2001-09-30
POSTED: 2006-01-30
LAST MODIFIED: 2006-02-01
PEDIGREE HAS BEEN SEEN: 22943 TIMES

Thunder is a true Ace having it all: Mouth, talent, wind, and gameness. Currently 5XW killing 3 of his opponents while the other remaining 2 lucky to survive a bout with Thunder would never be able to be matched again. Note: In Japan, a 6XW becomes a Gr.