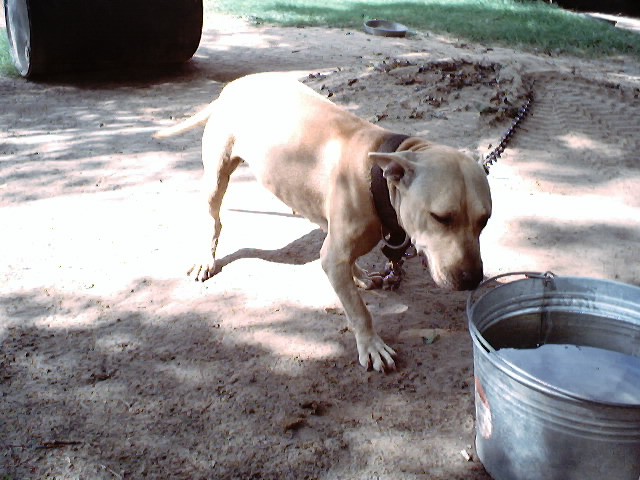 BREEDER: SBK
OWNER: AMWK
REGISTRATION #: 69400N-00
SEX: FEMALE
COLOR: BUCKSKIN
CHAINWEIGHT: 38
GROUP: JCano
POSTED: 2003-01-28
LAST MODIFIED: 2007-10-30
PEDIGREE HAS BEEN SEEN: 55395 TIMES

AMWK'S TOP PRODUCER TO DATE. 979 337 3098 ask for C.J.are email xavierx18769@hotmail.com BULLDOG, MAKING MACHINE!!! SOME OF HER OFFSPRING ARE NOT LISTED. LOOK OUT WORLD!!