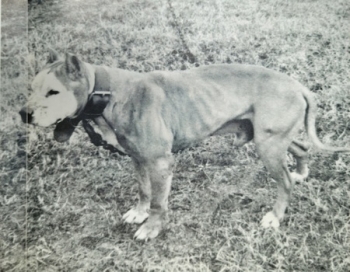 POSTED: 2021-10-18
LAST MODIFIED: 2021-10-18
PEDIGREE HAS BEEN SEEN: 903 TIMES

According to K. Wood's and R. Abernathy, this his real pedigree. The ADBA has "Snake to Missy"...but "Snake" is were ADBA and Peds Online differ! "Snake" at ADBA is "Ironhead to Miss Spike" and after Maurice died, Hooten came up with "Butcher Boy to One Eye"...I'll stick with what Wood's and Abernathy say!!!