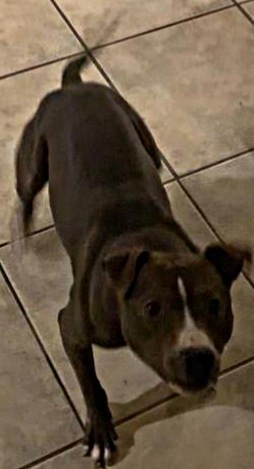 OWNER: GRIT & GRIND/ARMAGEDDON
REGISTRATION #: ADBA DNA PROFILED
SEX: MALE
POSTED: 2020-03-25
LAST MODIFIED: 2020-04-25
PEDIGREE HAS BEEN SEEN: 4224 TIMES

Davis' Boomerang and Wood's Snooty's mother were littermates. This breeding puts them both together. JoAnne Leblanc has done an exceptional job over 30 years to be able to breed the Snooty dogs so tight and keep the dogs with such fantastic bodies and conformation. Add to it some of the best and tightest working Boomerang stock and you get a fantastic breeding with a low inbreeding coefficient that brings out the performance traits of both lines, but keeps it pure on Carver and Tudor's Dibo blood.