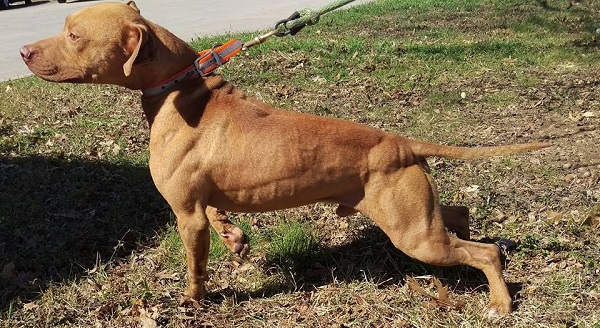 BREEDER: EVOLUTION
OWNER: EVOLUTION
REGISTRATION #: ADBA REGISTERED
SEX: MALE
COLOR: RED/RED NOSE
BIRTHDATE: 2013-07-02
POSTED: 2015-08-16
LAST MODIFIED: 2020-07-31
PEDIGREE HAS BEEN SEEN: 38893 TIMES

This is my pick of the litter male from a breeding I waited a long time to do. Miss Blitz has proven to be a great mother and we loaded her up with frozen semen from Ch. Red Pirate(ROM) from 15 years ago on Monday May 6, 2013. Mark this date ladies and gentleman. Hollingsworth blood alive and well again in 2013. We also have the littermate sister that will be bred back to Hollingsworth Bull frozen semen.
Ladies and gentleman, Jack is a 100% Show Quality Bulldog and there is no other stud in the world that represents the true essence of the Hollingsworth line like this one does.