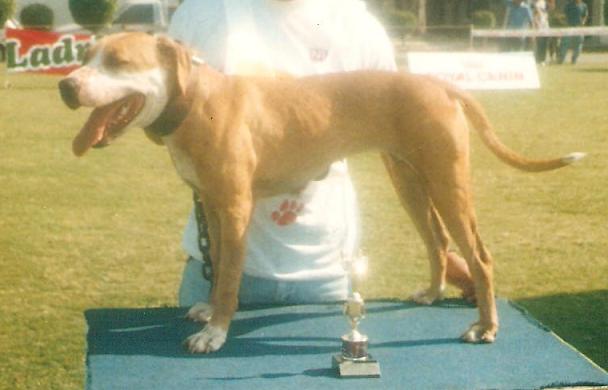 BREEDER: SOUTHERN KENNELS
OWNER: SOUTHERN KENNELS
REGISTRATION #: 39200H-55
SEX: FEMALE
COLOR: FAWN - BLACK NOSE
CHAINWEIGHT: 46 POUNDS
CONDITIONED WEIGHT: 42 POUNDS
POSTED: 2001-04-09
LAST MODIFIED: 2007-04-18
PEDIGREE HAS BEEN SEEN: 13316 TIMES

NAOMI WAS HARD GAME TESTED AND FULL SISTER TO GR. CH. LUKANE (5XW) R.O.M, CH. LUIGUI (3XW), HAGLER (1XW), BRUNO (1XLG) P.O.R, MANGLER (1XW), CANNON (2XW), XUXA II (1XW, 1XLG). NAOMI PRODUCED BIG APPLE KNLS' ZETHA (2XW - 1XL-DEAD GAME), ROCCO (2XW).