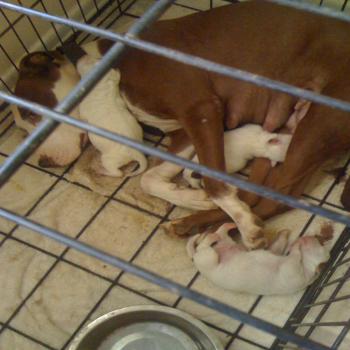 BREEDER: FOX AND JOHNSON
OWNER: REALPITSNOBULL.COM
SEX: FEMALE
COLOR: WHITE/CHOC/RED
CHAINWEIGHT: 55
CONDITIONED WEIGHT: 50
POSTED: 2011-12-25
LAST MODIFIED: 2012-10-12
PEDIGREE HAS BEEN SEEN: 2439 TIMES

A very smart ,strong and athletic dog one of the last of the pure ANGEL'S blood dog's around bout 75% !!! Old school (CARVER,CRENSHAW) BLOOD DOG!! With a bit of (COWBOY,BUDWEISER) blood.