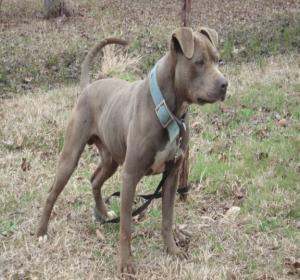 BREEDER: C. BREWER
SEX: MALE
COLOR: BLUE & WHITE
POSTED: 2008-02-09
LAST MODIFIED: 2011-07-20
PEDIGREE HAS BEEN SEEN: 1640 TIMES

The best TNT dog I have owned & have seen bar none. A true BLUE bulldog who died trying to do what bulldogs are meant to do. Living proof that color doesn't mean a hill of beans to a true bulldog! He was also living proof that humans should not try to stop a dog from doing what it was created to do. We kept him up carefully so he would not get to another dog, but he was determined to get to another dog or die trying & that is exactly what he did! RIP sweet boy.