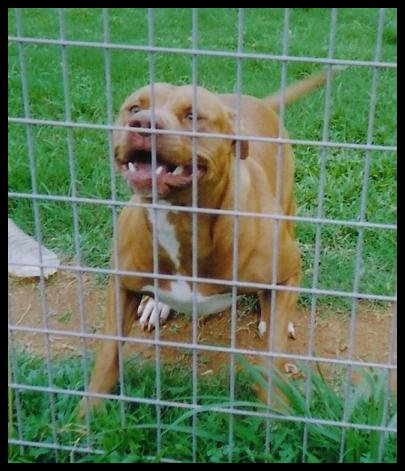 BREEDER: T. LANDMESSER
OWNER: ERIC & JOLENE WILLIAMS
SEX: FEMALE
CHAINWEIGHT: 65-70 lbs.
POSTED: 2005-11-17
LAST MODIFIED: 2019-06-11
PEDIGREE HAS BEEN SEEN: 959 TIMES

LARGE GAME-BRED BITCH SIRED FROM AN AMAZING MATCHDOG, KILLIAN (2XW). THE KILLIAN BLOOD WAS MOSTLY SHOW/WEIGHTPULL STOCK, BUT CARRIES AND PASSES ON GAMENESS. CHAIROI SATOU MEANS "BROWN SUGAR" IN JAPANESE.