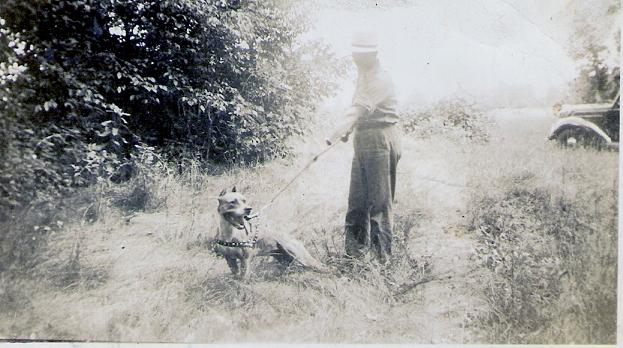 BREEDER: ROBERT L. NEBLETT
OWNER: ROBERT L. NEBLETT
REGISTRATION #: U.K.C. 238-912
SEX: MALE
COLOR: BUCKSKIN & WHITE
CHAINWEIGHT: 67#
BIRTHDATE: 1935-11-08
POSTED: 2001-04-09
LAST MODIFIED: 2005-09-10
PEDIGREE HAS BEEN SEEN: 77984 TIMES

One of the gamest dogs ever bred. On a sizzling hot summer day he beat the highly regarded Cranker's Black Diamond (4xw) in just over 2hrs with no turns!!