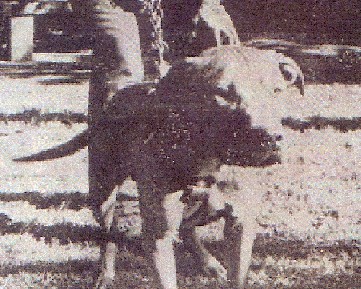 BREEDER: NORMAN HOOTEN
OWNER: GASCON
SEX: MALE
COLOR: Buckskin
CHAINWEIGHT: 55
CONDITIONED WEIGHT: 51
ENTERED BY: webmaster
POSTED: 2001-04-09
LAST MODIFIED: 2005-09-28
PEDIGREE HAS BEEN SEEN: 15893 TIMES

Nose dog. Sent all competitors to doggy heaven, including CH. Bad Joe Willie in 3:01. Hank was almost 7 years old when he beat Joe Willie. See SDJ Jan-Feb (1985), pgs 36 & 37 for match details. Brother to Pitre's Bad News.