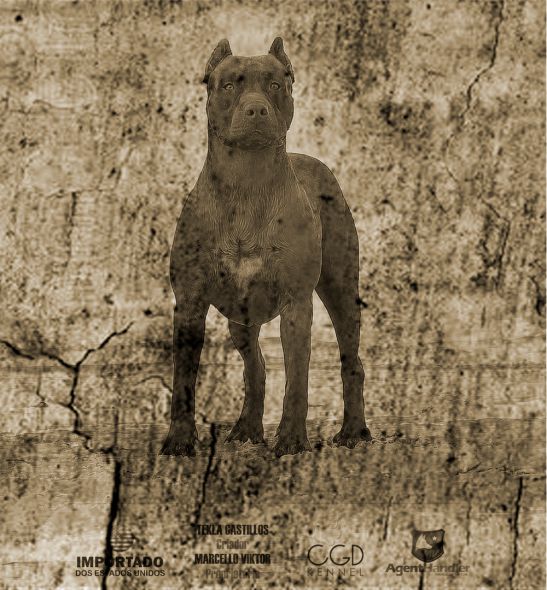 BREEDER: TEKLA CASTILLOS
OWNER: MARCELLO VIKTOR / CGD KENNEL
REGISTRATION #: UKC / ADBA
SEX: MALE
COLOR: CHOCOLATE
CHAINWEIGHT: 32KG
BIRTHDATE: 2013-01-17
POSTED: 2013-04-15
LAST MODIFIED: 2020-07-10
PEDIGREE HAS BEEN SEEN: 4581 TIMES


The blood line of Castillos is a genetic material preserved far from the well, but judiciously selected by numerous creations in the world, in several activities with dogs. Undoubtedly, this creation influences the dozens of creations. Bloodlines consecrated in the world are responsible for this African reservation: Nelson, Carver, Boudreaux, Corvino, Hemphill, Wilder, Cole, Heinzl, Clouse, Archer, O'Neils, Tudor, Colby




Canil Glória Deus - Linha de Sangue "CGD"- Breeder: Marcello Viktor C. Morais
www.cgdkennel.com - marcelloviktor@gmail.com +55(83)8819.2703 (WHATSAPP)
Genetic Producing CHAMPION! We are passionate about Castillos, our red dogs!