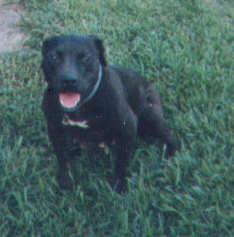 BREEDER: Southern Bulldogs
OWNER: Abundantly Blessed Knls
SEX: FEMALE
COLOR: Black & White
ENTERED BY: ABK
POSTED: 2002-02-20
LAST MODIFIED: 2011-06-08
PEDIGREE HAS BEEN SEEN: 14488 TIMES

The foundation female of our yard. Gone home to be with the Lord at the ripe old age of 12. Thanks to the Lord & to Southern Bulldogs this fine bitch. She is also AADR & BFKC registered as Turner's Smokey.