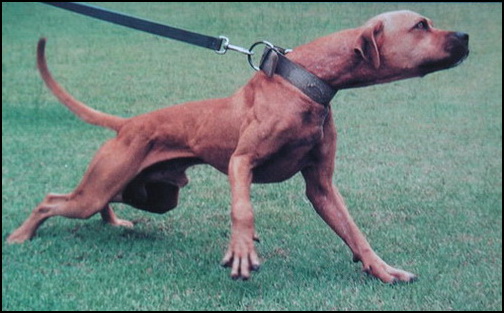 BREEDER: STONE CITY KENNELS
OWNER: ART OF SIAM
REGISTRATION #: A.D.B.A.
SEX: MALE
COLOR: BUCKSKIN
ENTERED BY: Goff
POSTED: 2009-08-11
LAST MODIFIED: 2010-03-18
PEDIGREE HAS BEEN SEEN: 6737 TIMES

VIEJO had medium strength mouth, average to above average in other categories but his gameness was indisputable. This dog is the true definition of deep game. He came from a line of well tested dog BUCK , AWESOME BABY , JEEP. He is producer of KODAIRA'S CH. JEEP (4XW) and many winner.