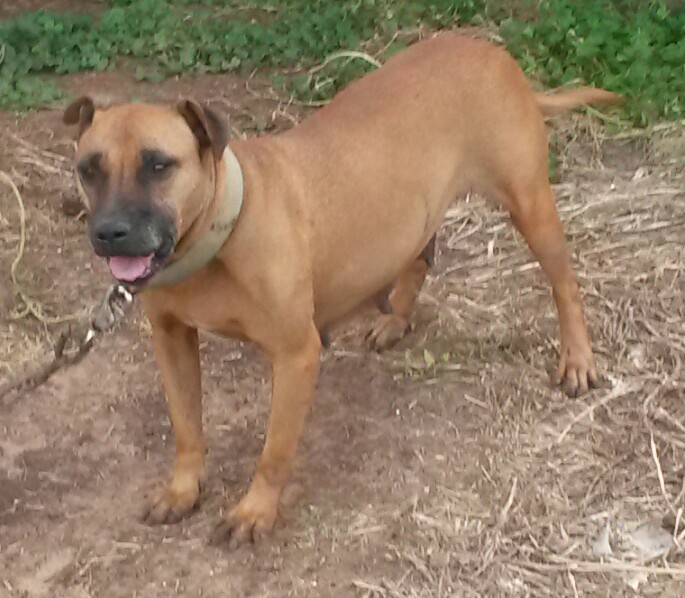 BREEDER: TOWNSEND
OWNER: T & S
SEX: FEMALE
COLOR: RED WITH BLACK MASK
ENTERED BY: Townsend
POSTED: 2015-08-05
LAST MODIFIED: 2016-12-17
PEDIGREE HAS BEEN SEEN: 6019 TIMES

Velvet is a good representative of the Nigerino line. Hoping to get a few pups out of her while we still can. Proud to be feeding this awesome dog.
Townsend