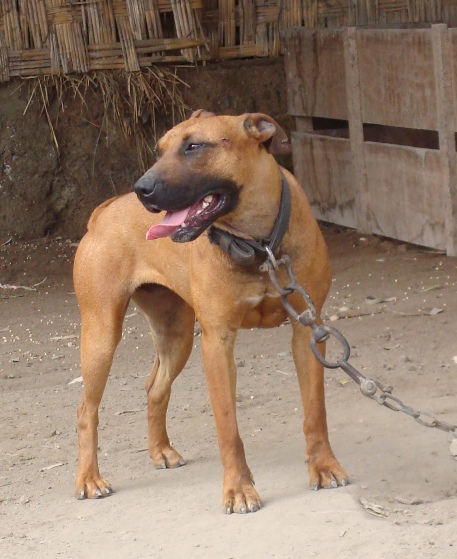 BREEDER: IMPERIOS KENNELS
OWNER: IMPERIOS KENNELS
REGISTRATION #: ADBA
SEX: FEMALE
COLOR: RED/BLACK MASK
CHAINWEIGHT: 17 kgs (37.4 lbs)
CONDITIONED WEIGHT: 16 kgs (35.2 lbs)
ENTERED BY: pitworld69
POSTED: 2006-06-26
LAST MODIFIED: 2009-04-21
PEDIGREE HAS BEEN SEEN: 14149 TIMES

MASCARITA PASSED AWAY DURING SURGURY COMPLICATIONS. MASCARITA WAS FULLY TESTED AND PRODUCED BEAUTIFUL AND SOUND BULLDOGS. RIP BABY, YOUR NAME WILL LIVE THROUGH YOUR KIDS. WE'LL MEET AGAIN SOMEDAY.