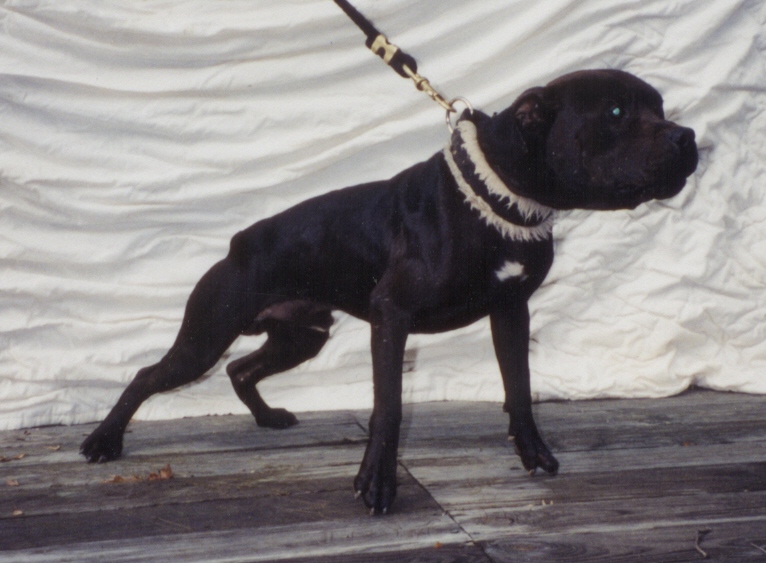 BREEDER: ST. BENEDICTS
OWNER: WES TAYLOR STRICKLAND
SEX: MALE
COLOR: BLACK
CHAINWEIGHT: 48 LBS
CONDITIONED WEIGHT: 43 LBS
BIRTHDATE: 1999-11-08
GROUP: pitzz
POSTED: 2002-11-20
LAST MODIFIED: 2016-08-21
PEDIGREE HAS BEEN SEEN: 193511 TIMES

A GREAT PRODUCER. DNA PROFILED.

SIRED: TAYLORS CH CASH MONEY, TAYLORS CH TERRY, TAYLORS GR CH WERDO, TAYLORS CH LUTHER and BIG ERBS CH JEEP

GRANDSIRED: ROUGH CUTTS CH MAGNUM, CUMBY'S CH NITRO, TAYLORS CH DYLAN (aka CH BOB DYLAN), CUMBY'S CH GONNER, and THEM DUDE'S CH SHINE.