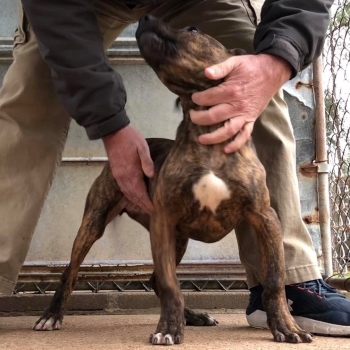 BREEDER: ASC
OWNER: ASC
POSTED: 2018-07-30
LAST MODIFIED: 2019-07-16
PEDIGREE HAS BEEN SEEN: 1205 TIMES


This combo will be 87.5% ASC'S LUCKY 7...50% direct from him, 25% via his daughter Komodo, and another 12.5% from his daughter due to the inbreeding coefficient in her as a result of her being out of Lucky's littermate sister, Wonder-Girl.




Lucky 7 is a phenomenal, performance tested working dog that has been health screened and is confirmed to have excellent hips. Given his working ability and his size of 66# chain weight, he represents the big famous dogs like Mayday and Barracuda that this bloodline has to offer, which is why we put this combination together the way we have so we can lock these traits into our future lines of game dogs.




ASC's Komodo has proven to be an excellent dog, and was the best dog in a litter of seven out of Lucky and his sister Wonder-Girl. By breeding ASC's LUCKY 7 back to ASC's Komodo, his inbred daughter, we will produce the best and tightest combination of the Redboy/Jocko/Jeep blood with our outs being from the best of the Cottingham x Crenshaw blood. The way these dogs were selected and put back together, this breeding is certain to capture the traits that I desire from these great dogs.



3 x BKK's STONE COLD - who produced from a full sibling breeding of Gr. Ch. Shoto's Brick to his sister Shoto's Honey Bear...both of who were out of Shoto's Smiley and Shoto's Diamond...making Stone Cold 6xMayday (ROM), 3xDeadlift, and 2xTant's Travis (ROM)

3 x WILD THING OF ASC - Heavy Long's Weirdo (ROM), through Camelot's Ch. Slim Shady (ROM) and Ch. Woodall's Weird Jack (ROM), and also Gr. Ch. Crenshaw's Black Jack (ROM) & Peek's Lucky (ROM) running through this blood.

In short, this is a TIGHT pedigree built upon legends...total count is 18xMayday (ROM), 9xDeadlift (ROM), 6xTant's Travis (ROM)...As a result, this is a true Redboy/Jocko/Jeep pedigree with plenty of Patrick (Indian Bolio) coming in the Mayday dog and a few others.