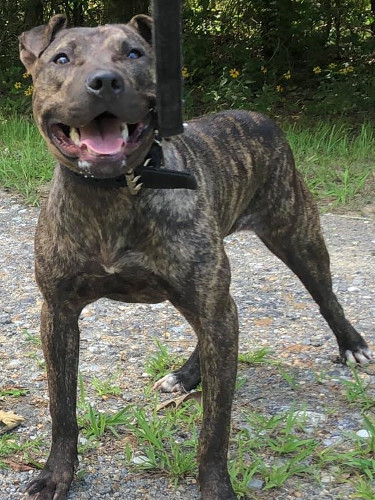 BREEDER: ASC
OWNER: ASC
SEX: FEMALE
COLOR: BLACK BRINDLE
CHAINWEIGHT: 50
POSTED: 2018-07-30
LAST MODIFIED: 2019-08-06
PEDIGREE HAS BEEN SEEN: 2225 TIMES

ASC's Komodo was the top pick of the litter out of ASC's Lucky 7 x ASC's Wonder-Girl. Her drive, nerves, structure, and confidence, and she is proving to be an excellent all around bulldog. Her work ethic is looking excellent and her willingness to please is also looking great. She has also displayed excellent hips when we had her hips screened.

ASC's Komodo not only captures the best of Lucky 7. The way this dog is bred, we are "bottle-necking" the gene pool and then select specimens for our goals by isolating the traits we desire from this foundation. Using the "founder-effect" from select individuals from gene pool to build the next generation of stock, we are concentrating these genes in order to maintain a very high consistency for the traits we desire.