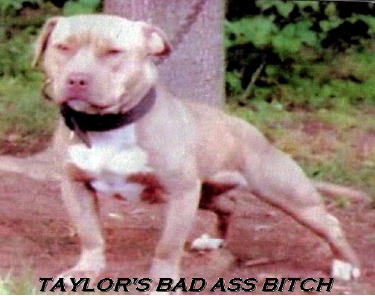 BREEDER: WES TAYLOR STRICKLAND
OWNER: BRAD NELSON
SEX: FEMALE
COLOR: BUCKSKIN
CHAINWEIGHT: 45 LBS
BIRTHDATE: 1999-04-24
POSTED: 2003-02-21
LAST MODIFIED: 2006-11-27
PEDIGREE HAS BEEN SEEN: 8751 TIMES

Spitting image of her dam. She is a rough rugged bitch that is producing the same in her offspring. One of the best bitches I have ever owned.