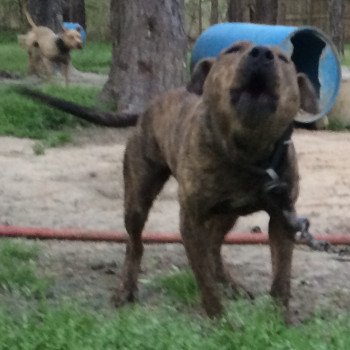 SEX: FEMALE
COLOR: BRINDLE
CHAINWEIGHT: 44
CONDITIONED WEIGHT: 42
POSTED: 2016-04-10
LAST MODIFIED: 2018-11-16
PEDIGREE HAS BEEN SEEN: 13324 TIMES

Wild Thing was owned by ASC, where she was bred twice. It was there that ASC's Lucky 7, ASC's Wonder-Girl, and their siblings were produced. After her second breeding, ASC sold Wild Thing.