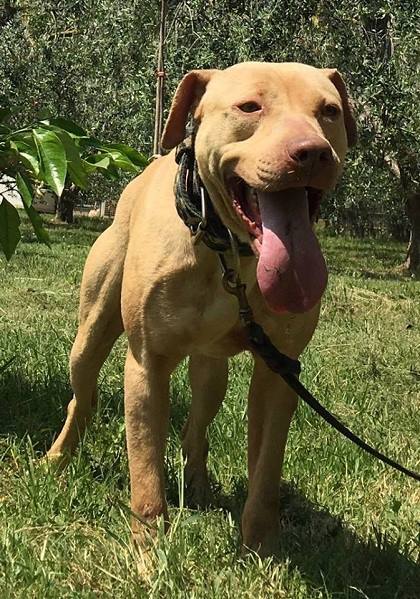 BREEDER: RBJBTKNL
OWNER: CARLOS OF CENTRAL COAST KENNEL
REGISTRATION #: ADBA REGISTERED
SEX: MALE
COLOR: RED
BIRTHDATE: 2016-11-21
POSTED: 2016-12-01
LAST MODIFIED: 2017-11-06
PEDIGREE HAS BEEN SEEN: 9553 TIMES

HALF BROTHER OF CH. HOLLINGSWORTH'S BLADE (3XW), HOLLINGSWORTH'S PENCIL (2XW), HOLLINGSWORTH'S HERO (1XW), HOLLINGSWORTH'S CRASH (2XW), HOLLINGSWORTH'S DOG SAVAGE (1XW), S.T.P'S GOLDY (2XW), CH. PIT STOP'S CHUCK RED BOY (3XW), PIT STOP'S SUZIE P.O.R, R.E.K'S BULLFROG (1XW), STONY HOLLOW'S TWELVE P.O.R, GAME BDK'S RAYDELL 1XW, CH. SARGE KENNEL'S POPEYE (4XW), RED TIDE KENNEL'S TARNA (2XW) P.O.R.