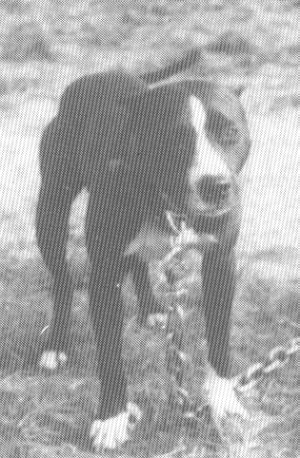 BREEDER: GAINES
OWNER: GAINES
SEX: MALE
COLOR: BRINDLE
CHAINWEIGHT: 50 LBS
CONDITIONED WEIGHT: 40 LBS.
POSTED: 2001-04-09
LAST MODIFIED: 2004-09-02
PEDIGREE HAS BEEN SEEN: 99650 TIMES

Fargo beat Woolridge's Outlaw Jr, and A&C's CH Luke(4XW) (in 2:18). He lost game to Doc's CH Moe in a little over an hr. Five wins were reported.