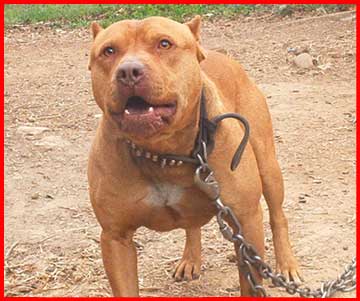 BREEDER: John Pfenning Kracker Kennels
OWNER: JENNIFER BRYANT
REGISTRATION #: P380-335
COLOR: RED, RED NOSE
CHAINWEIGHT: 65 LBS.
BIRTHDATE: 2002-03-26
POSTED: 2006-08-06
LAST MODIFIED: 2006-08-06
PEDIGREE HAS BEEN SEEN: 5903 TIMES

Kain is an all around awesome dog. He is very protective of our kids and is a GREAT watchdog. He is what you would call a family dog, because his family are the only people that he likes. He would protect us at all costs.