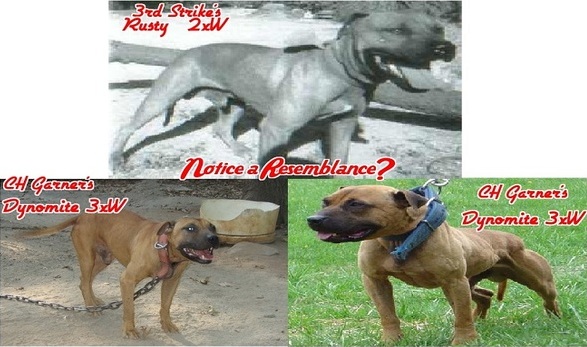 BREEDER: GARNER & BULL FINCH
REGISTRATION #: :32 1:04 :54
SEX: MALE
COLOR: RED/BLACK MASK
BIRTHDATE: 2000-00-00
POSTED: 2012-10-23
LAST MODIFIED: 2012-10-23
PEDIGREE HAS BEEN SEEN: 19392 TIMES

CH Dynomite was not born in 1999. He was whelped in 2000. It's easy to tell a story from one point of view, but when you add an addditional story teller, who was there when the book was written, then the troubles start. Facts are Facts. CH Dynomite is the very reason true dogmen don't chase papers... They chase good bulldogs! Keep that in mind.