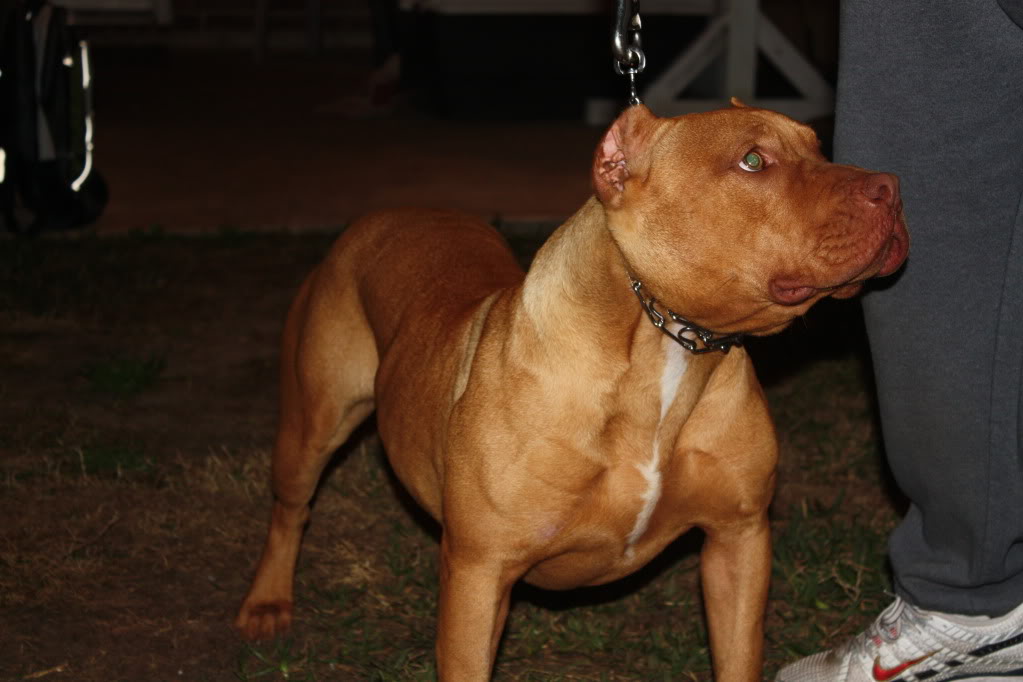 BREEDER: NAHUM MOTA
OWNER: JOSH MCMILLAN
REGISTRATION #: ABKC 124,990
SEX: FEMALE
COLOR: RED/RED NOSE
CHAINWEIGHT: 61.99 POUND
CONDITIONED WEIGHT: 61.99
BIRTHDATE: 2011-04-01
POSTED: 2012-10-28
LAST MODIFIED: 2012-10-28
PEDIGREE HAS BEEN SEEN: 840 TIMES

At 9mos was 70+lbs. Conditioned she is a ripped 58/60lbs(looking much heavier). One of only 3 surviving pups from this litter. In three weightpull shows has placed 1st in class at two, the third she was too young to compete in the pro division(she would have placed if she had competed in the pro division).