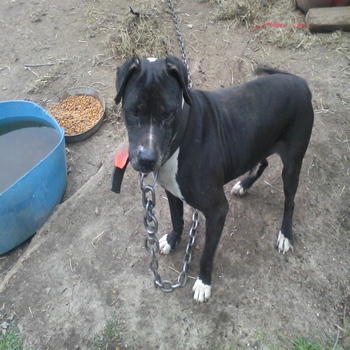 BREEDER: THA MEXICAN
OWNER: SOMEONE
SEX: MALE
COLOR: BLACK W/WHITE MARKS
CHAINWEIGHT: 48
CONDITIONED WEIGHT: 42.5-44
BIRTHDATE: 2001-08-12
POSTED: 2009-06-08
LAST MODIFIED: 2013-10-24
PEDIGREE HAS BEEN SEEN: 15380 TIMES

WAS A GREAT ANIMAL IN HIS PRIME KEEP SCRATCHIN UP THERE!!! USED AS A REPLACEMENT FOR 2ND AND 3RD :19, BEAT A 1XW OUTA LOUISIANNA IN :37,BEAT 2XW 1XGL OUTA FLORIDA IN :28!!!COLLECTED 1 FORFEIT FROM A 2XW!!!RETIRED DUE TO LOSS OF HARDWARE!!!HE HAS PRODUCED 1 CH,4 2XW,6 1XW,AND 1XGL IN 3:07!!!18 POINTS TOWARD P.O.R.!!!