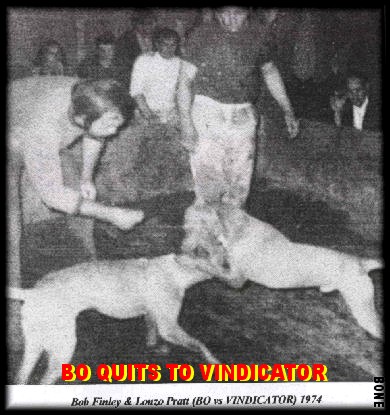 BREEDER: LONZO
OWNER: LONZO
SEX: MALE
COLOR: RED/RED NOSE
POSTED: 2001-04-09
LAST MODIFIED: 2005-09-04
PEDIGREE HAS BEEN SEEN: 103785 TIMES

~2XW Many who witnessed his matches said that he was a better dog than his brother Zebo. One of his Victories was over Finley's CH Bo in 1:52 Long haul. Vindicator died at the young age of 2 1/2 due to Heartworms.