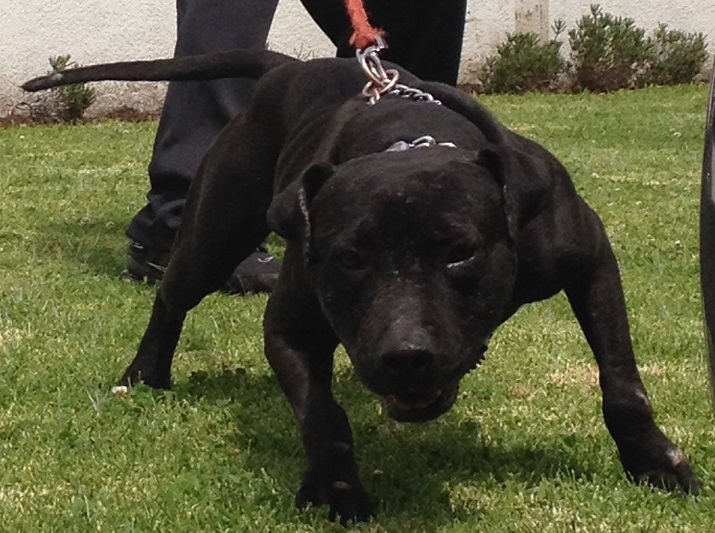 BREEDER: GO
OWNER: GO KNLS
SEX: MALE
COLOR: BLACK
CONDITIONED WEIGHT: 39 LBS OR 17.7 KG
BIRTHDATE: 2006-10-04
POSTED: 2008-11-23
LAST MODIFIED: 2017-06-24
PEDIGREE HAS BEEN SEEN: 290341 TIMES

Grand Champion Croata "THE ECUADOREAN LEGEND".... A PIT ARTIST R.I.P as of 7 December 2015 due to Kidney Failure, BIG LOST FOR THE GAME WORLD!


Cro recently reached his ROM status with Ch Africano historical scratch.
P.O.R Producer of Record 33 points!
He has produced so far Gr Ch Osiris 5xw 2 times BIS International DOY 2015, CH Goldday 4XW 1XL BIS, Rolex 1XW BIS, Basilea 1XW RIP, EME 2XW, Croata II 1XW 1XGL, Kleo 1XW RIP, Guta 1XW 1XGL, Ch Africano 3XW, International CH. Red Cro 3XW 2BIS, Dylan 2XW, Korita 1XW 1XGL GIS, Vili IV 1XW, Mandira 1XW, Lowkey 1XW, Arika P.O.R (who in turn produced Ch Moncro and Ch black demon) in just 2 Breedings,
Apolo 1XDGL, Miss Croacia 1XGL, Crommel 1XGL.