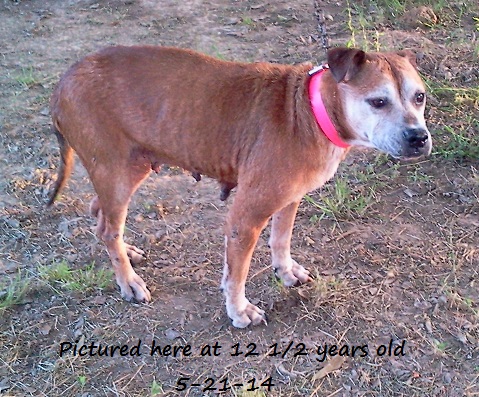 OWNER: DIXIE
REGISTRATION #: 200Y-61
SEX: FEMALE
COLOR: RED / WHITE
CHAINWEIGHT: 42
BIRTHDATE: 2001-11-13
POSTED: 2007-10-26
LAST MODIFIED: 2015-05-20
PEDIGREE HAS BEEN SEEN: 28626 TIMES

DNA PROFILED

RIP MAY 20, 2015 - You will be dearly missed.

"No matter how close we are to another person, few human relationships are as free from strife, disagreement, and frustration as is the relationship you have with a good dog. Few human beings give of themselves to another as a dog gives of itself."