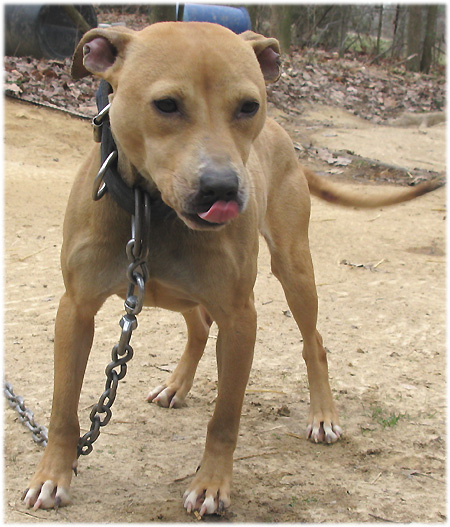 BREEDER: VISE-GRIP KENNELS
OWNER: VISE-GRIP KENNELS
SEX: FEMALE
COLOR: BUCKSKIN/WHITE BLAZE
BIRTHDATE: 2006-05-18
POSTED: 2006-06-22
LAST MODIFIED: 2007-01-24
PEDIGREE HAS BEEN SEEN: 10368 TIMES

THE TIGHTEST PONCHO BITCH (81.25%) EVER BORN, SINCE HER MOTHER PERFECT (87.50) IN 2000. YET STILL AN INTENSE AND ATHLETIC SPECIMEN. THESE PERCENTAGES INCLUDE THE LITTERMATES PONCHO, MISSY, AND RUBY.