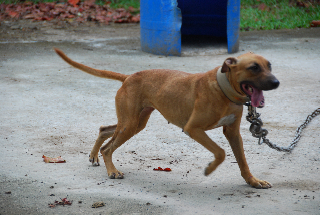 BREEDER: TOM GARNER
OWNER: CANINE ARSENAL
SEX: FEMALE
COLOR: RED FAWN AND WHITE
BIRTHDATE: 2005-10-14
POSTED: 2006-01-29
LAST MODIFIED: 2006-03-23
PEDIGREE HAS BEEN SEEN: 3344 TIMES

4X FRISCO (75%), 7X CHINAMAN (56.25%). CHERYL IS ONE TIGHT CHINAMAN-LADY! SHE SHOULD INFUSE INTENSITY, AND CRUNCH TO AWAKEN TIRED BLOOD. HIGH CONCENTRATION OF CHINAMAN BLOOD READY FOR AN OUTCROSS!