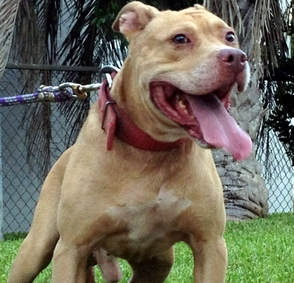 BREEDER: FLORDIA HUNT
OWNER: TOE TAG KENNEL'S
SEX: MALE
COLOR: RED/REDNOSE
POSTED: 2005-04-10
LAST MODIFIED: 2013-12-04
PEDIGREE HAS BEEN SEEN: 30585 TIMES

Gentleman, This is the Absolute best bred Ch.Tramp (ROM) dog alive. This encompassed the very Best of the First Jeep-Redboy crosses to be made. They took a littermate sister to Ch.Cobra and Gr.Ch.Tomcat's Tank from Jeep and Marowes Fanny and bred to Ch.Ernie who is littermate to Whites Tab (ROM) and the Baddest Jeep-Redboy dog of all time Ch.Tramp(ROM). There is no outs, No Rascal Blood, no Turtlebuster blood, No Wildside blood. This dog is as pure of Jeep-Redboy as money can buy and is No Longer at Public Stud. canonman02@yahoo.com .