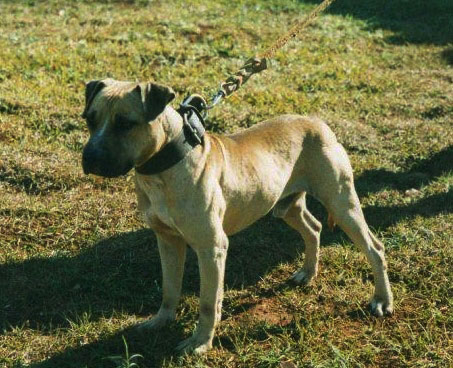 BREEDER: SOUTHERN KENNELS
OWNER: MR HERMANN
SEX: MALE
COLOR: BUCKSKIN
CHAINWEIGHT: 20.000 KG
CONDITIONED WEIGHT: 18.250 KG
BIRTHDATE: 2000-11-11
POSTED: 2004-07-17
LAST MODIFIED: 2013-06-05
PEDIGREE HAS BEEN SEEN: 41907 TIMES

Gaucho was one of our favorite dogs, this dog was the complete package, an ACE with to much class, mouth, ability and air.
that kind of dog that would compete anywhere in the world without a doubt!!!
our jewel started his campaign in Brazil in 2003, being so far the only Peruvian dog winner there, (trained and handled by a Peruvian kennel) ... but not only was a good fighter, also showed us to be a great producer:
ch Lupday (4xw)(the only 4xw in Peru) and Murdock (2XW), something more to say??, unfortunately Gaucho died very young... but we are sure,gaucho would have made history .....