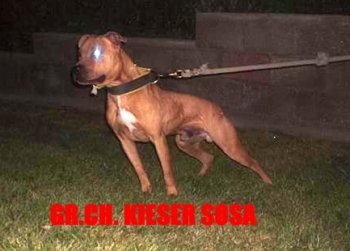 BREEDER: KLINSHAW
OWNER: PEDRAZA/DSHW
SEX: MALE
COLOR: BUCKSKIN
CHAINWEIGHT: 49
CONDITIONED WEIGHT: 42.5 - 45
POSTED: 2004-10-17
LAST MODIFIED: 2005-10-20
PEDIGREE HAS BEEN SEEN: 47543 TIMES

Schooled and graduated by C.T.K...Won a couple for Pedraza and a few more for d.s.h.w. One of the BADDEST animals of modern times. :29, 1:26, :45, :22, :58, and collected two forfeits! His offspring are showing VERY WELL. PRIVATE STUD ONLY.