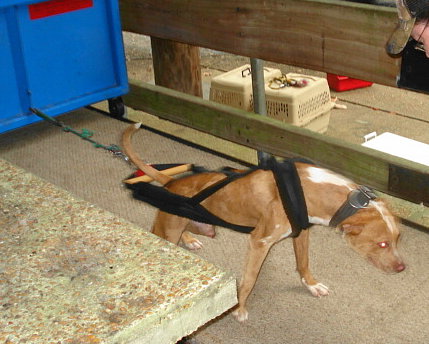 BREEDER: ABK
OWNER: ABK
SEX: MALE
COLOR: RED MERLE & WHITE
POSTED: 2005-08-21
LAST MODIFIED: 2012-08-23
PEDIGREE HAS BEEN SEEN: 5693 TIMES

Call name "Brody." Thanks be to God for letting us have Brody! He is pointed in conformation & has one leg toward his APA Professional Title on rails. As a sire he is throwing fire & is pointed in production as well! A lot of people hate his coat color, but he is living proof a good dog doesn't come in a bad color!