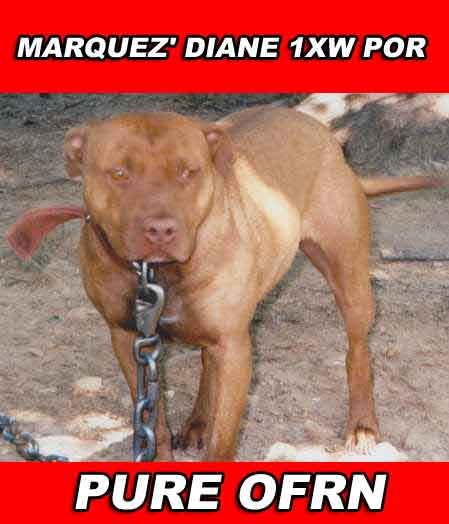 BREEDER: JIMMY MARQUEZ
OWNER: JOSE CERVANTES
REGISTRATION #: 23800G-50
SEX: FEMALE
COLOR: RED/ REDNOSE
CHAINWEIGHT: 36 LBS
CONDITIONED WEIGHT: 33LBS
POSTED: 2003-12-08
LAST MODIFIED: 2004-12-30
PEDIGREE HAS BEEN SEEN: 3433 TIMES

She was a great little rednose bitch, that produced well, lots of game. Went 2:45 to win, died in her second knl accident 15 oct, 2004. R.I.P. YOU ARE LOVED AND MISSED.